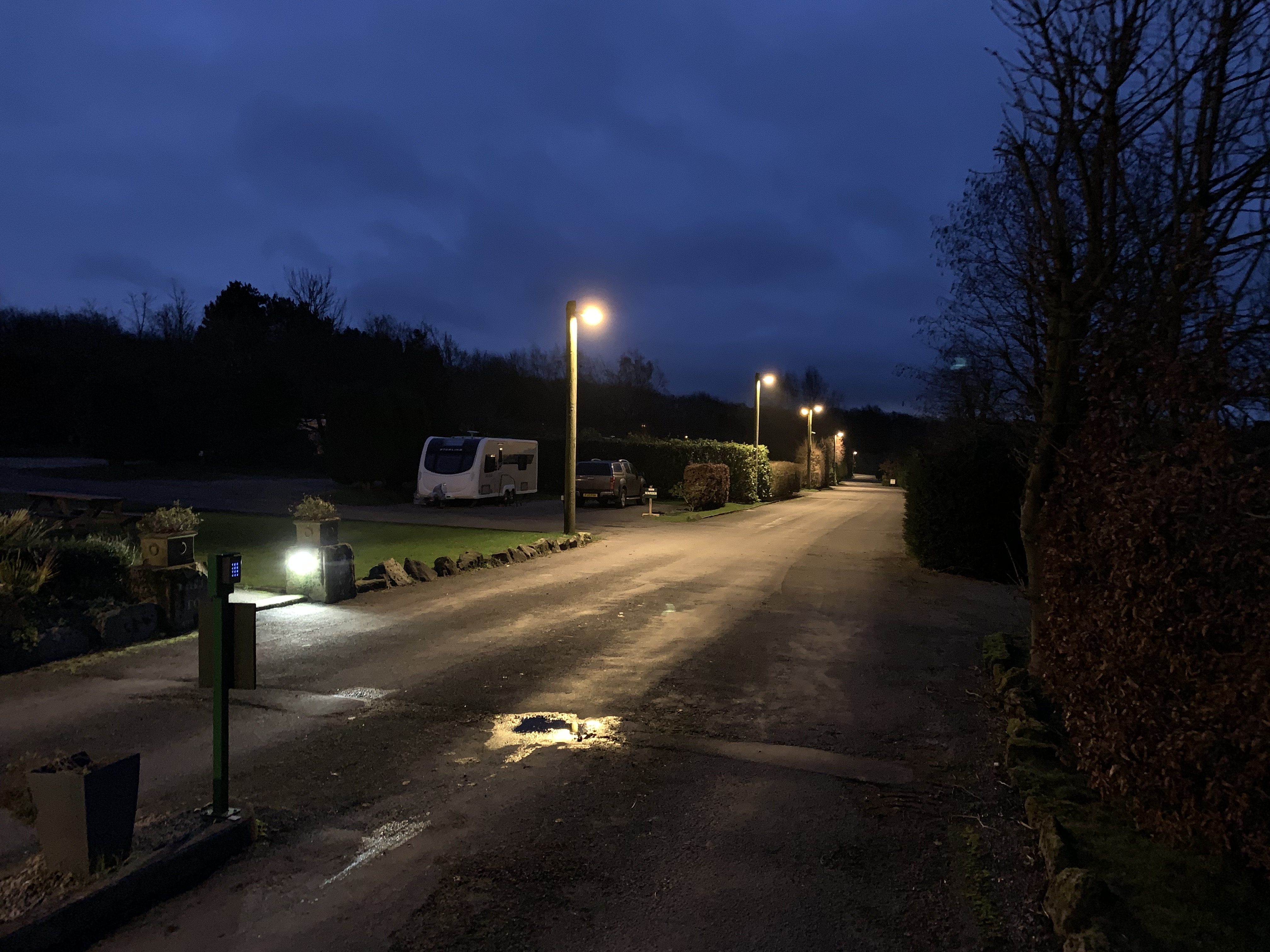 The Brief 
Lickpenny Caravan Park is a 4 star VisitEngland site in the heart of the Derbyshire dales, a tranquil retreat set above the village of Tansley and near to the towns of Matlock and Bakewell. 
Following a disappointing trial with other manufacturers, Lickpenny's owner contacted LPS. We quickly understood the requirements of the site. A quality lighting solution, using warm colour temperatures, that would stand the test of time.
The Solution
Reliability and efficiency is an absolute must within the park sector, but we also recognised that ambience would be crucial. We provided a sample of our 35W LED Enur Micro luminaire, from partner ATP Lighting, in a 2200K colour temperature. Lickpenny was delighted with the result.
The owner commented, "I didn't want the park to look like a clinical supermarket car park. The solution provided by the team at LPS was exactly what I wanted.  I'm thrilled with the results and have total peace of mind, knowing that a ten-year warranty covers my investment."