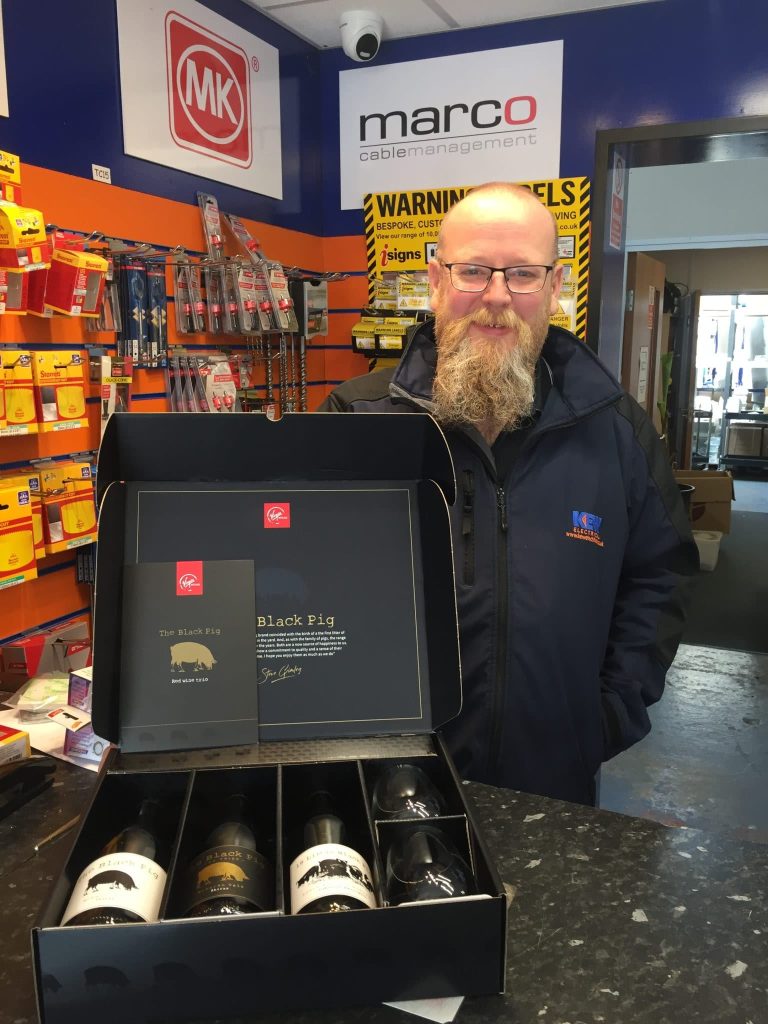 Lighting Project Solutions are proud to announce that this March we hit a benchmark of 2000 followers on LinkedIn 🍾🥳! A huge thank you to everyone that has liked our Linked-In page recently.
Lee White-Rogers from KEW Electrical (Shaftesbury) was lucky enough to be our 2,000th follower.   To say thank you, our sales representative for the South West, Dave Forman presented Lee with a little thank you prize.
We hope to continue our growth and carry on providing solutions to all of your lighting needs. If you've not liked our page yet, please click the link below and give our Linked-in page a follow, you never know, it could be you winning the next prize!