Who Are Lighting Project Solutions?
Lighting Project Solutions are specialists in Exterior Lighting and our experience of over 20 years ensures that we can offer the very best solution to the task. We are passionate about quality lighting and it shows in the work we produce. We pride ourselves on providing outstanding customer service in order to guarantee that all of our clients are 100% satisfied.
Lighting project Solutions know that from the moment you lift the phone to make an enquiry you are looking for a fast, informed response. You can be assured that Lighting Project Solutions will provide this.
We know from experience that every project is different so we don't take a one fit suits all approach. Our team takes the time to talk to our customers to ensure that we understand your requirements. We can do this face to face at your premises, over the phone, or by Skype/web meeting.
Our team of designers love what they do and will always apply a common sense approach. They will ensure that we place your fittings and columns in suitable locations to reduce install costs and clutter. We present our design in a clear, concise format on A0 and A1 drawings in either CAD or PDF formats. Should you wish to produce your own designs, our fittings all have IES and Eulumdat photometric data available.
We have access to a wide range of luminaries from an established European supply chain. Our design and quotes are presented in a clear concise manner, with large luminaire symbols and descriptions. Our quotes are fully inclusive without any hidden costs.
Your order is in safe hands and our operations team ensure that we schedule your order into our system and communicate with you at every stage of the process.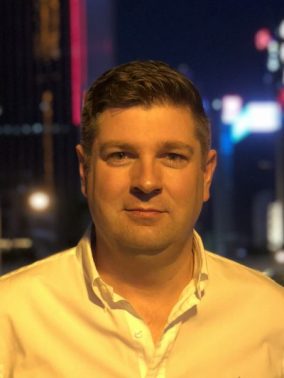 Company Director- Matthew Harding
Matt has 25 years of experience in lighting and was one of the family members, shareholder and main board Director at Kingfisher Lighting until the sale of the business in September 2017.  
Matt has strong relationships with many M&E contractors and consultants within the UK and was responsible for securing the national specifications to supply, B&Q, Aldi, Marstons, Brewers Fayre & Prologis amongst others. Matt's ethos has always been to go above and beyond the customers expectations.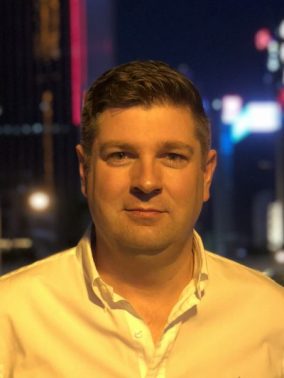 Company Director- Dale Nettle
Dale has worked for some of the biggest players in Exterior Lighting including Zumtobel and Holophane (Europe) and has over 20 years experience.   Dale's latest role was Project Sales Manager at Kingfisher Lighting Ltd.
Why not take a look at our range of light fittings on our Product Page?