Our relationship with ATP goes back over 20 years. We are proud to exclusively offer their range of products to the UK market.  
ATP products are unique and offer exceptional levels of vandal and corrosion resistance and come with an unrivalled 10 year warranty.
ATP was established in 1969 and so has
 more than 45 years of experience in designing and manufacturing high quality products based on engineered technical polymers. They have
 modern facilities with the highest technology to make premium class street lighting and urban furniture with unique characteristics.
ATP Lighting is not only satisfied with complying with all norms and regulations that guarantees the maximum quality and security of their products, moreover they are applying exhaustive quality controls so that they can offer a guarantee 5 times superior than other manufacturers of outdoor lighting.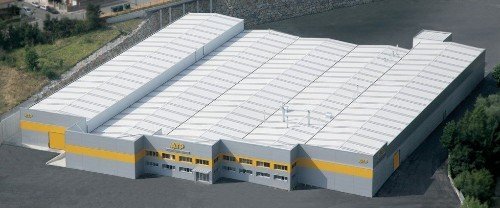 Specially designed to satisfy the highest demands of resistance to external agents and to vandalism in public lighting and urban furniture.

Our lighting and outside furniture products are completely rust-proof since they are made out of raw materials which are invulnerable to corrosion.

Anti-electrocution products
Our products are completely safe since they are made with insulating materials which do not conduct electricity and prevent any danger of electrocution when making contact with the column or the luminaire.

IK10+: Beyond vandal proof
Vandal-proof street lighting and urban furniture capable of withstanding and passing impact tests beyond 50 joules, which is more than twice the standard of IK Rating EN 50102.

Several services ensure the sealing of the luminaire in any situation.
 This high IP rate offers whole protection to all the internal elements of the street light.

Products made with 100% recyclable, sustainable and ecologic materials.
Get to know the most ecological street lighting of the world.

The highest warranty in the sector.
Since 1969.
 Effectiveness tested in tropical environments.
View our range of ATP lighting products on our product page by clicking the button below.