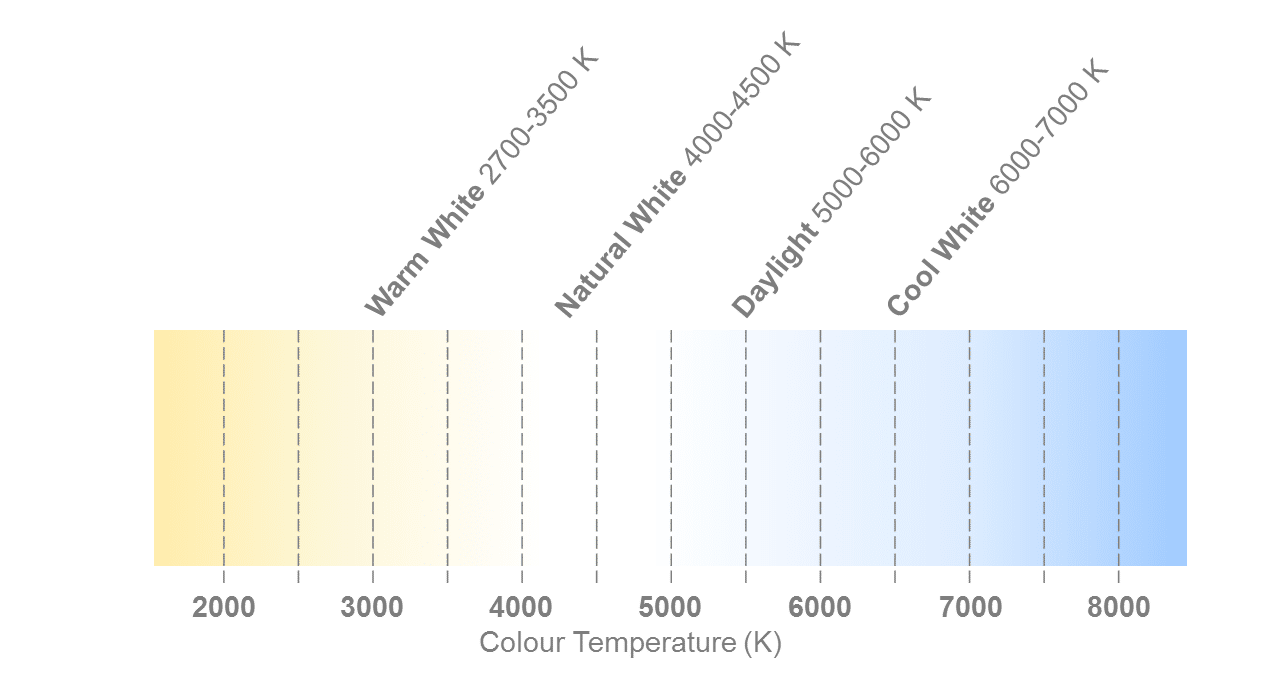 Colour Temperature: the standard method for measuring the colour of light emitted from a lamp, in Kelvin (K)
For a relatively new concept, there is a lot of controversy surrounding the 'right colour temperature' for a scheme (we didn't need to worry when we just had filament lamps). Too blue correlating with perceived issues of health and a potential impact on sleep cycles. Too warm, and some argue that we start to lose contrast.  It is hard to know which direction to go in.
Colour temperature preferences differ by country and regulations. For example, France specify limits on public lighting of no more than 3000K, the Middle East are also fans of warmer light, whereas the streetlights of Japan are predominantly a cooler tone, emitting more blue content, which is said to reduce their levels of crime. Here in the UK, 4000K is still the most widely specified CCT.
Today lighting specifiers have more choice than ever; colour temperatures for outdoor schemes generally span 6500K to 2300K. Add to that the invention of tuneable white and dynamic lighting – you don't even have to stick to just one colour temperature within a scheme –  you can change the colour temperature throughout the night. 
The main aim of any good lighting scheme should be to make people feel physically and mentally safe. When choosing the colour temperature for your scheme, these should be the overriding deciders. Go for the colour temperature that best suits your location and its purpose.
Here is our quick overview of choices: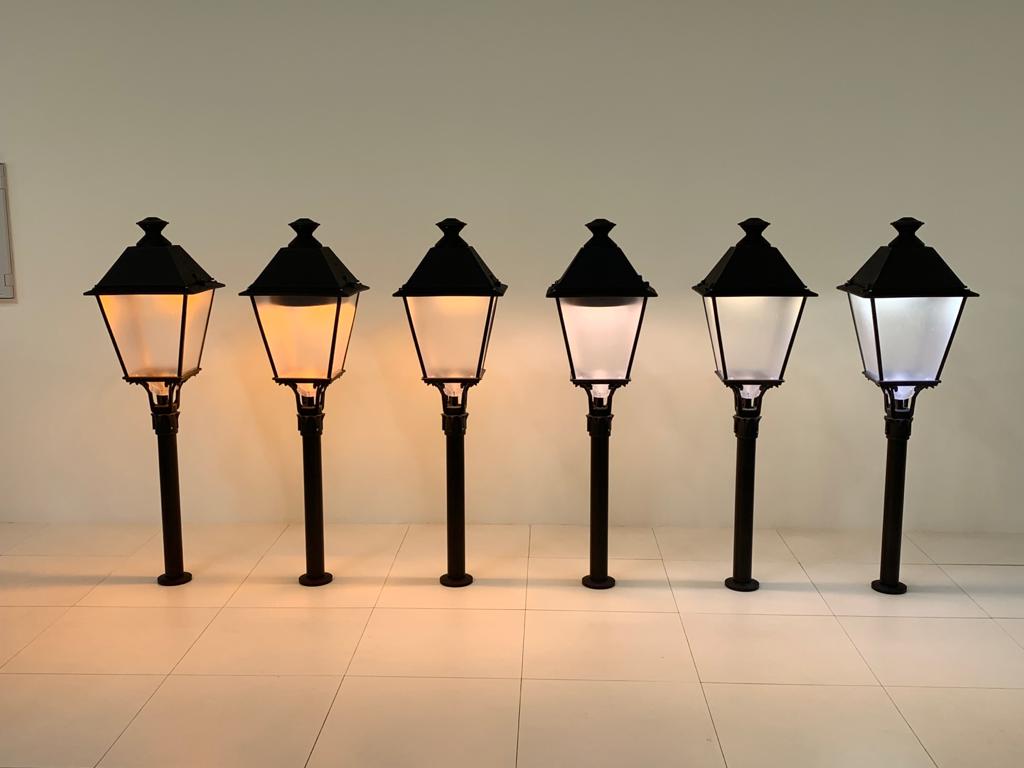 Amber – similar to the orange-yellow glow of a sodium lamp, with a CRI of around 50. An increasingly popular solution for natural parks, or any project where protecting the wildlife or dark sky is a requirement, due to its low blue spectrum.
The International Dark Sky Association (IDA) recommends a CCT of 3000k or lower.
Very warm whites (< 2700K) -not commonly used. Yet. Typically reserved for indoor general and task lighting applications. 
Warm White (2700K) – Similar to halogen style lighting, it is the most preferred colour temperature for landscapes. Psychologically, it is thought to be more welcoming and soothing compared to higher colour temperatures. It is also starting to appear in more residential schemes.
Applications: Parks, Gardens, architectural landscape lighting 
Warm or Natural White (3000K) – Noticeably cooler than 2700K but emits less blue light than, say, 4000K. Offering a natural, warmer tone, which helps with facial recognition and clearer nighttime vision, so ideal for local and residential roads. It tends to be good at accentuating greens and blues in vegetation, so also great for flora and fauna in more sensitive locations. 
Applications: Heritage, residential roads, parks and gardens
Cool or Neutral White (4000K) – Close to moonlight, it is most widely used for major road applications in the UK. Offers clear nighttime vision for busy roads and motorways, said to help with driver alertness due to the higher blue light content. 
Applications: Major, Minor roads, car parks, commercial lighting 
Very Cool White (6500K) – Crisp and clear it imitates natural daylight, helping to bring attention to detail and drawing in one's eye to a central focus point. Perfect for security lighting in high crime areas.
Applications: Warehouses, floodlighting and sports lighting 
Looking for more advice? Then please get in touch.