Lighting Project Solutions have over 20 years of experience with sports lighting.  Our knowledgeable lighting engineers and designers are on hand to assist you with everything you need from submitting a lighting design and layout with your planning application all the way through to installation. 
If you're thinking of upgrading to Low Energy Long Life LED then we have a complete range of high-performance fittings to suit the task at hand.
Typical Sports Lighting pitches include:
Football
Rugby
Hockey
Tennis
Multi Use Games Areas (MUGA's)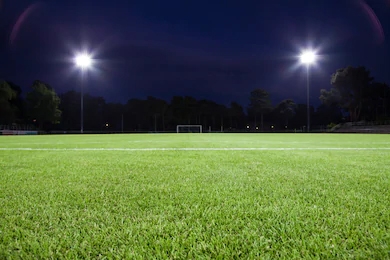 Find out more by contacting us on our Contact Page.
Also, why not take a look at our range of light fittings on our Product Page?