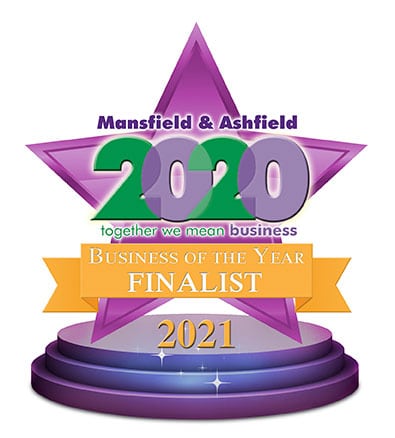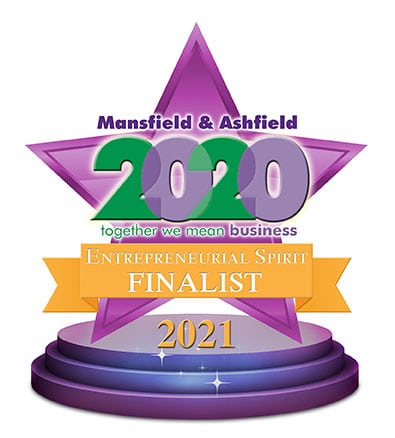 It is with great pleasure that we announce that we have been shortlisted in not just one but two categories in the Mansfield & Ashfield 2020 Business Awards 2021.
This time in the Business of the Year and the Entrepreneurial Spirit categories.
Company Director Matthew Harding comments, "Following last year's success, this is such an amazing achievement. It proves the team's hard work and efforts, especially as we, like the rest of our industry, recover from the most challenging period the world has ever faced, have paid off. It is also nice to know that three years in, we still have the same entrepreneurial spirit we have become known for in the early days. We are very much looking forward to our first in-person award ceremony."
Winners will be announced at the 2020 Awards and Ball on Thursday, 30th September 2021.
ABOUT MANSFIELD AND ASHFIELD 2020
Mansfield and Ashfield 2020 is the Award-Winning Midlands Business Club. Our award demonstrates we are more than just a business club – we are the voice of the business community and make things happen! We are one of the longest established, trusted, and uniquely united networking and business community professionals, renowned for making growth happen as we connect people, build partnerships and help grow organisations in Mansfield, Ashfield, and surrounding areas. More information here: https://mansfieldandashfield2020.com/about-mansfield-and-ashfield-2020/