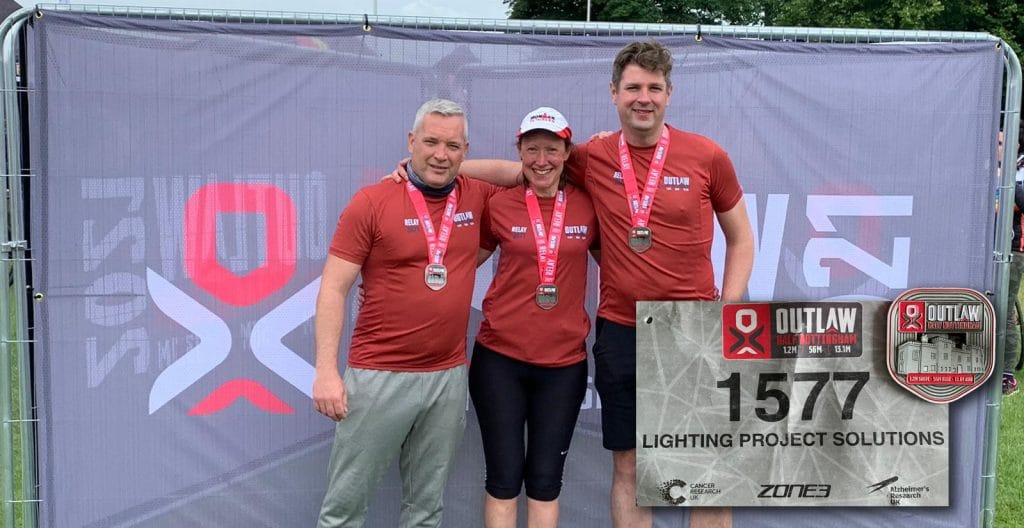 The Lighting Project Solution Team, consisting of Matthew Harding, Dale Nettle and Michelle Errett have completed Outlaw Nottingham while fund raising £1,295 for charity!
The team started at 07.01 with Dale bravely taking on the 1.2m open water swim. Dale had only swam in open water a few times before but was able to complete the swim in 1.05 hr and then ran to Matt's starting position.  Matt completed the 56mile bike ride in 3.39 hrs and then had to run with the bike to Michelle who completed the 13mile run in 2.08 hrs.
With the help of 33 sponsers, the three raised a total of £1,295 for the Worshipful Company of Lightmongers Charitable Trust, smashing their original goal of £250.