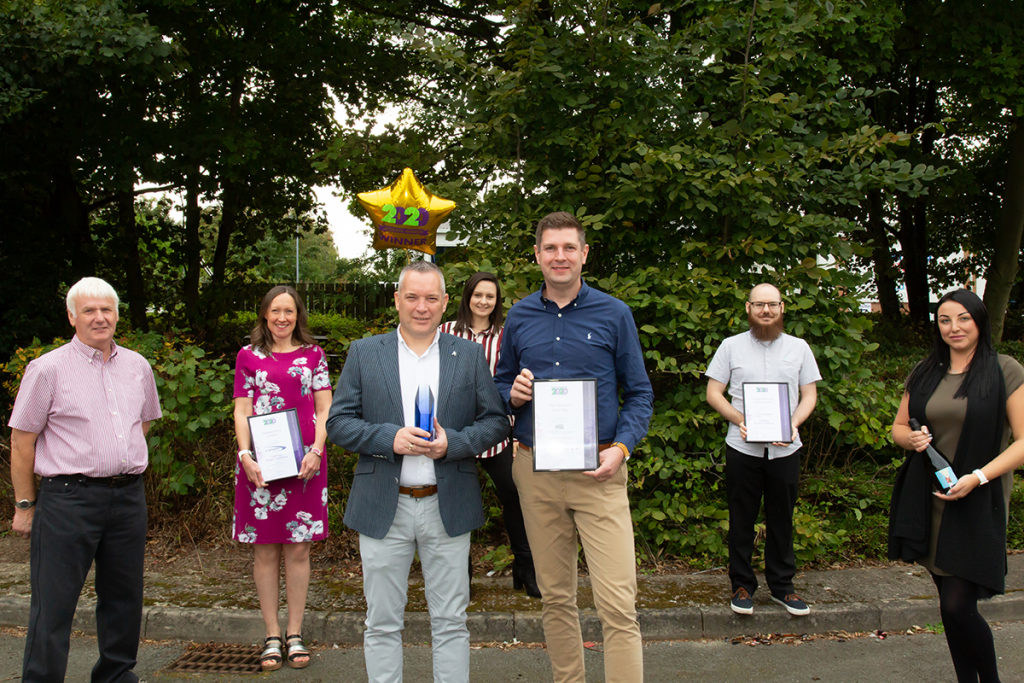 We are truly honoured to be presented (albeit virtually) with the Mansfield and Ashfield 2020 New Business of the Year Award. This is a fantastic accolade and attestation to our brand and people. We have worked incredibly hard to ensure our customers are 100% satisfied and that our business offering and processes stand out.
Company Director Matthew Harding comments, "As the new boys on the block, LPS have had to offer a unique service proposition and be better than the rest. It is great to see that our investment in people and processes to ensure a solid platform for growth is working to establish us within the market." 
Company Director, Dale Nettle adds, "It's a cliché, but the saying large enough to cope, but small enough to care, is very true.  We pride ourselves on providing outstanding levels of service and not falling down where many large bureaucratic companies fail, forgetting that the customer should always come first. This award goes a long way in showing our strategy and processes are working."
The judges commented: "We were impressed with your dynamic energy and strong business acumen. In the short two years of trading you have gained notable projects, such as Centre Parcs and Amazon. With strong supply chain partnerships it's clear that your solutions are focused on providing quality products, within a short time frame, at the right price. Well done."
And if that excitement wasn't enough, we are equally proud to have made runners up in the customer focus initiative, and sustainability & the environment categories.
ABOUT MANSFIELD AND ASHFIELD 2020
Mansfield and Ashfield 2020 the Award-Winning Midlands Business Club. Our award demonstrates we are more than just a business club – we are the voice of the business community and make things happen! We are one of the longest established, trusted and uniquely united networking and business community professionals, renowned for making growth happen as we connect people, build partnerships and help grow organisations in Mansfield, Ashfield and surrounding areas. More information here: https://mansfieldandashfield2020.com/about-mansfield-and-ashfield-2020/